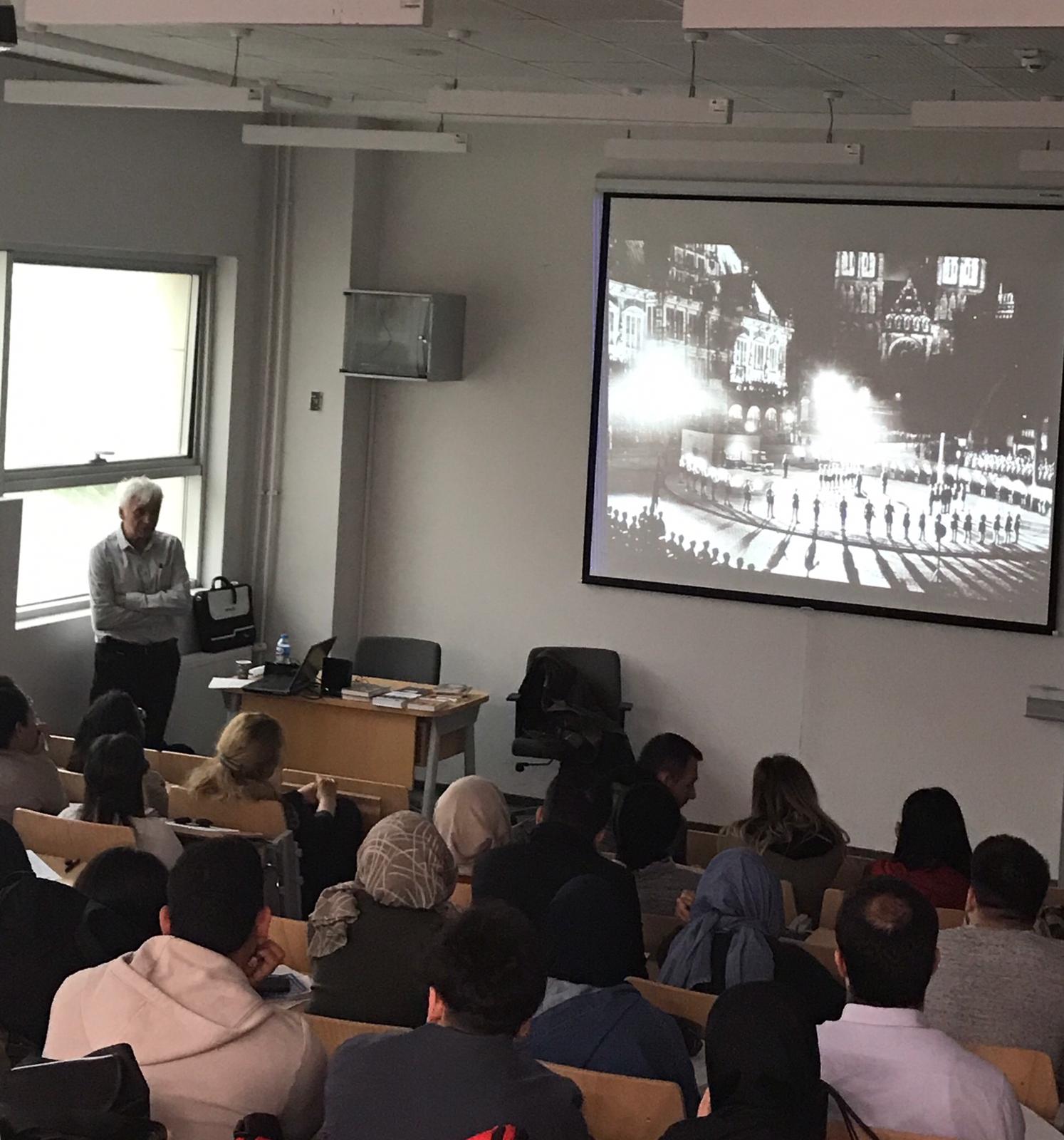 Prof. Dr. U. Christoph Schminck-Gustavus from University of Bremen Department of Law participated our programme for European Week. It was a joint meeting which was held with the Atatürk Faculty of Education and the European Studies Institution. Assoc. Dr. Feruzan Gündoğan from the Ataturk Faculty of Education was the chairman of the programme. Professor Schminck-Gustavus presented sections from his published works on crime against humanity during the Nazi period.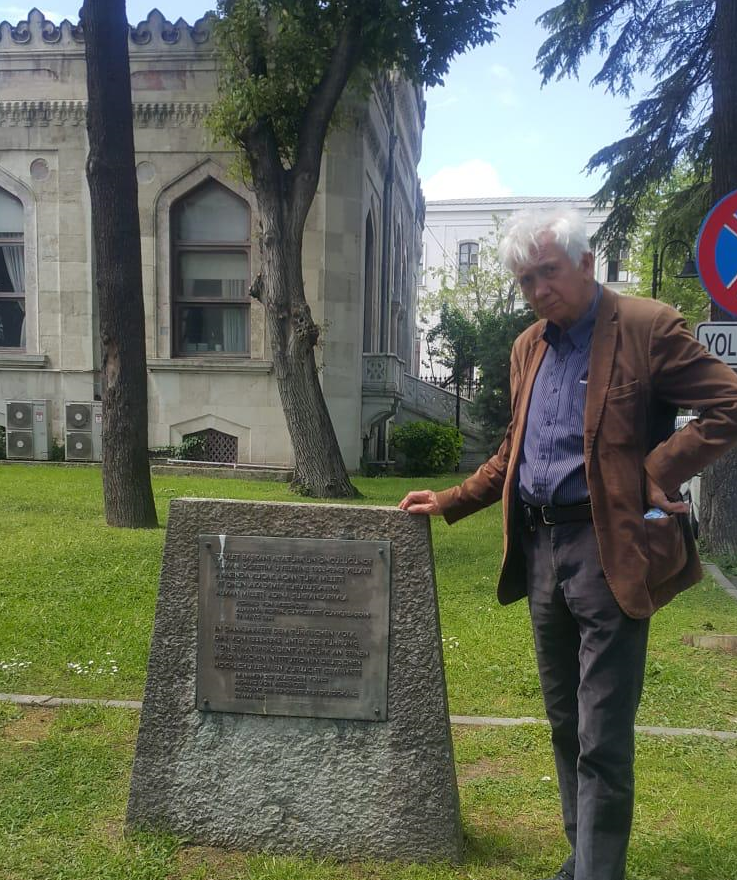 In his presentation,  German Professor emphasized that this period should never be forgotten. He pointed to the importance of sharing these informations with young generations for establishing peace in the world permanently. In addition, he stated that the information about German scientist who came Turkey in the Nazi period was not known widely in the Germany. Also he added that the Turkish society who lives in Germany have some missions for awareness.  At the end of his speech he quoted from the President of Federal Republic of Germany Richard von Weizsäcker who visited University of Istanbul in 1986:
"With my gratitude, on behalf of the German Nation, to the Turkish nation and its academic institutions that embraced German faculty members between 1933 and 1945 under the leadership of President Atatürk."